The Canadian Press - ONLINE EDITION
INFOGRAPHIC: The basics of 3D printing
Tweet
Post
Reddit
ShareThis
Email
Examine the technology, mechanimsms and applications connected with 3D printing through our interactive graphic.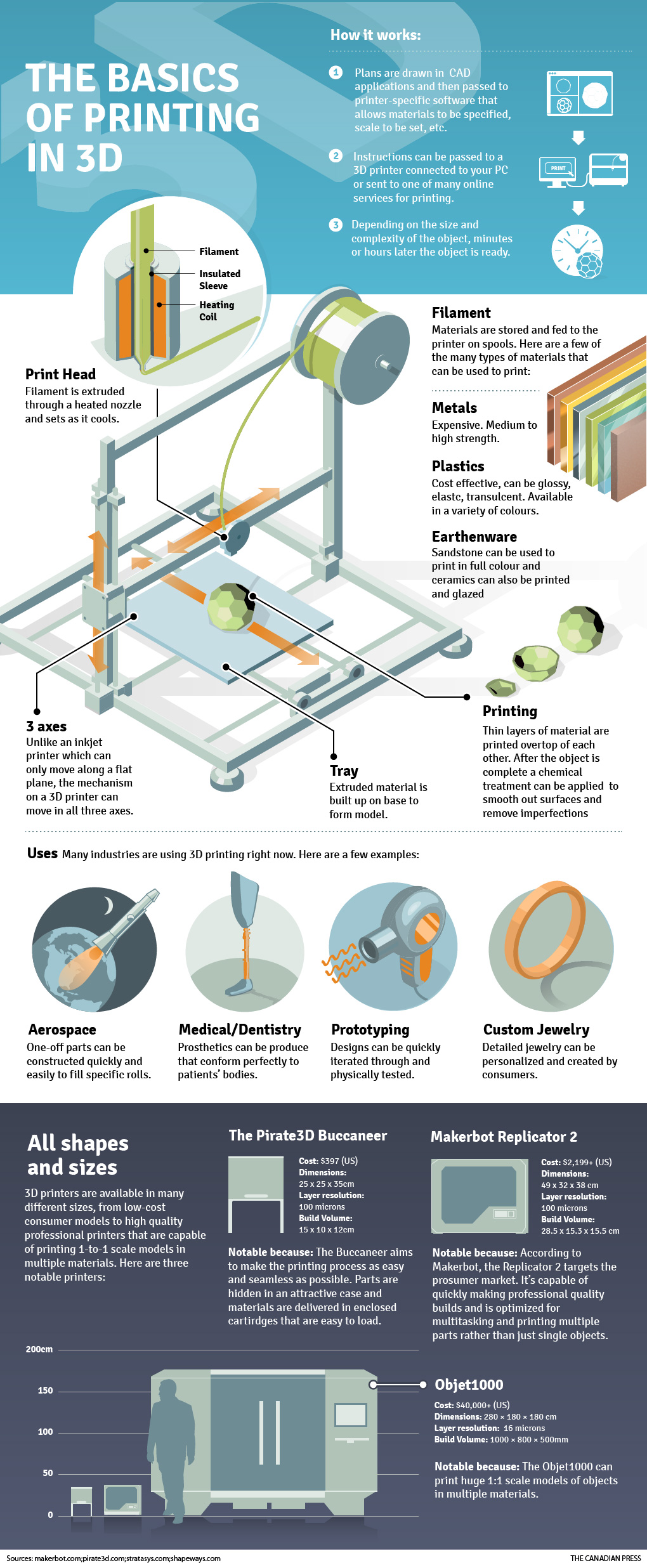 Fact Check
Have you found an error, or know of something we've missed in one of our stories?
Please use the form below and let us know.
Having problems with the form?
Contact Us Directly
Tweet
Post
Reddit
ShareThis
Email
Dock
More Science & Technology
(1 of 22 articles for this week)
6:17 AM
WATERLOO, Ont. - BlackBerry Ltd. (TSX:BB) narrowed its net loss to US$148 million in its third quarter and did better ...