Over the past few days, there have been plenty of tears and hugs in our household.
That's what happens when you are dealing with the loss of a beloved family member overseas from COVID-19.
You cry. You hug. Rinse and repeat.
With only one university psychology course on my resume, I'm no expert in navigating the grieving process, but I've thought a lot about tears and the power of hugs in the last 48 hours, especially as it relates to dealing with loss in the midst of a pandemic.
I've learned there are three kinds of tears secreted from the lacrimal gland, located just above the eye. The first two, basal and reflexive tears, are designed to keep your eyes healthy via lubrication or ridding of harmful irritants. The tears expelled in an emotional state are psychic tears. Since COVID hit, this never-ending emotional state seems designed for psychic tears. And the tears that have flowed, whether brought on by a death linked to the virus or another pandemic-induced pain, might have actually helped, especially if you cry around those able to support you.
"Crying and opening up really is a social cue to show vulnerability and to show that something's not right in a way that can't be expressed with words," Gauri Khurana, a New York psychiatrist, told the Washington Post.
In our home, tears tend to lead to hugs, which gets at the importance of human touch when living our lives with two metres of separation.
In a piece I shared with my wife from the Guardian, we were struck by the fact the need for touch exists below the horizon of consciousness and that many of our core needs can't be done without it. In other words, we are hard-wired to need touch, especially during high stress states such as a pandemic.
"Lots of studies support the theory that touch gives the brain a signal that it can delegate its resources for coping because someone else is there to bear the brunt. This relaxes the body, going some way to restoring the stress budget, if you like," says Dr Katerina Fotopoulou.
Beyond the tears and hugs that helped us through this first weekend, we were also touched by the notes from readers to this newsletter after I shared our news of my father-in-law's passing in England.
The healing power of your words, those deeply personal thoughts and prayers, provided much comfort as I read them aloud to my wife. We made sure to then share them with family in England as part of our COVID rinse and repeat cycle of tears and hugs.
Thank you!
— Paul Samyn, Winnipeg Free Press editor
---
THE LATEST NUMBERS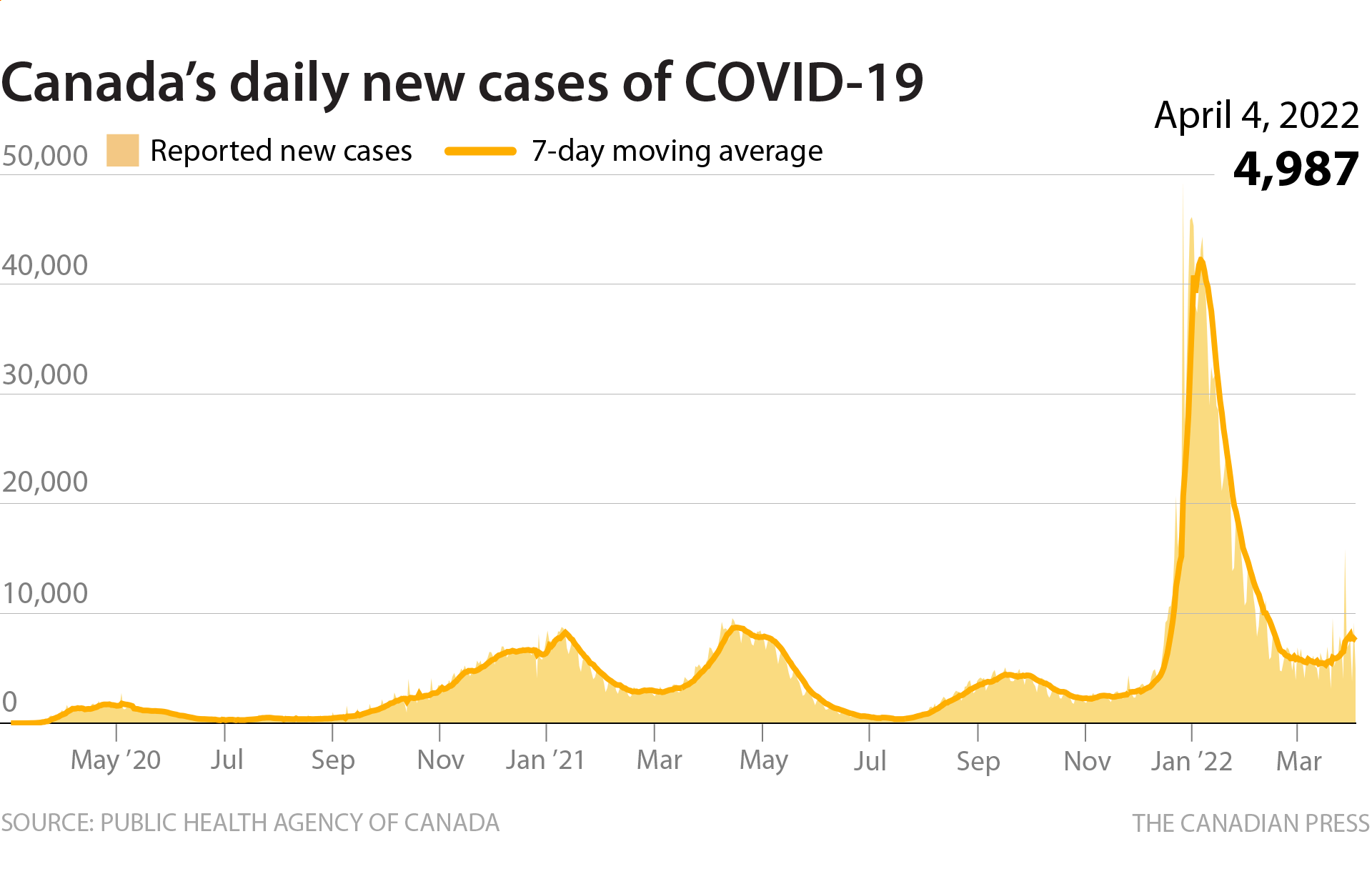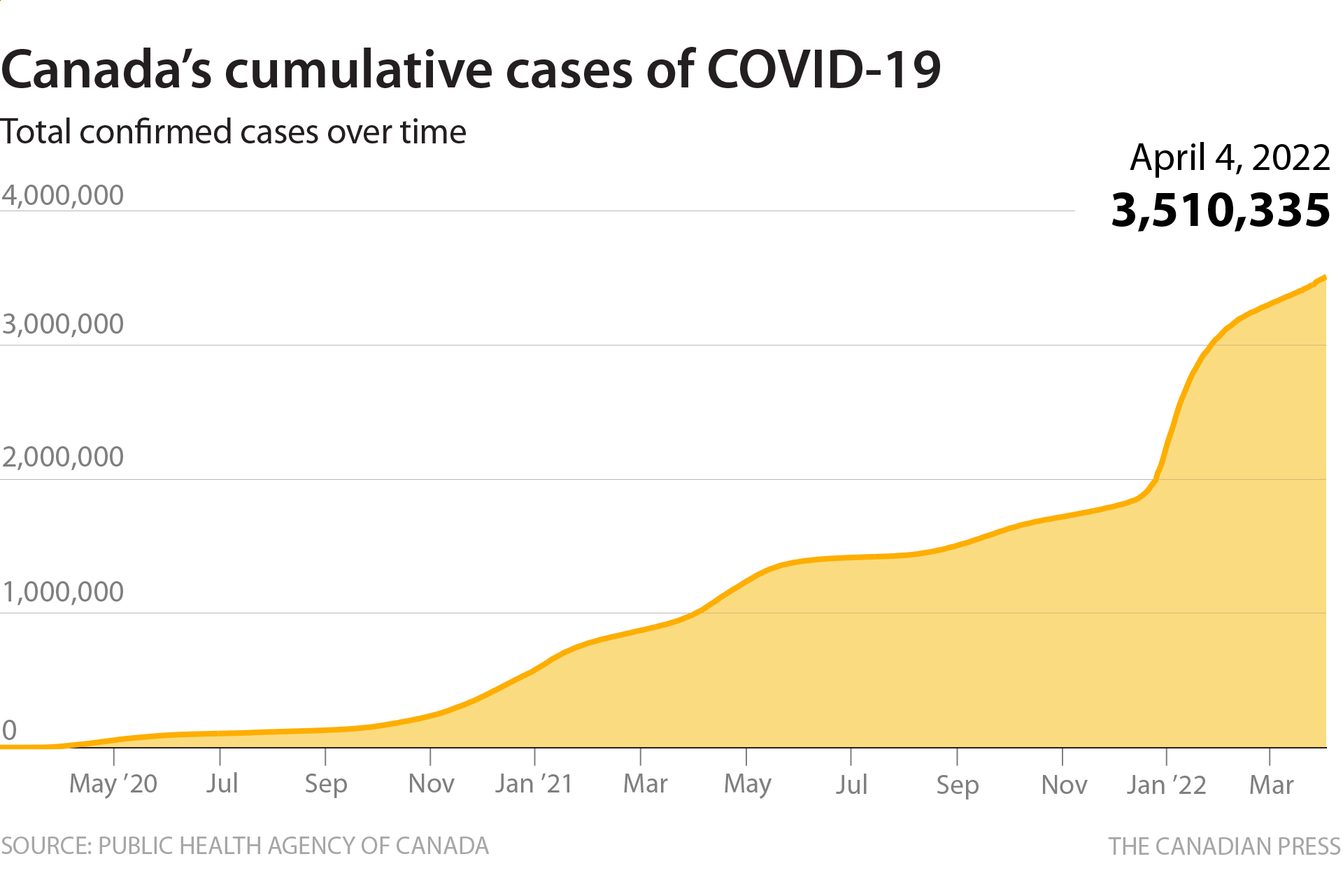 Note: Manitoba and Canada figures may not match due to differences in data sources.
THE LATEST IN MANITOBA
• Manitoba reported 113 new COVID-19 cases Monday, including 33 in Winnipeg. The Northern health region had the highest number of new cases with 58. Five deaths were reported.The current five-day COVID-19 test positivity rate is 10.8 per cent provincially and 6.8 per cent in Winnipeg, which is higher than the five per cent threshold public-health officials say is required to get control of the virus.
• Manitoba may be forced to postpone some second dose COVID-19 vaccine appointments as deliveries of the Pfizer-BioNTech vaccine come to a halt. In a release, the provincial government said it is likely some second-dose appointments will be delayed in Winnipeg and Brandon. The number of appointments affected and length of the delay will be determined by Manitoba once the federal government confirms the amount of vaccine delivered the week of Feb. 8. More information about the size of the next Pfizer shipment is expected later this week. Due to the disruption, no new appointments are being booked at the Winnipeg and Brandon clinics; however, appointments are being accepted for the opening of a clinic in Thompson on Feb. 1. Also this week, the province intends to offer first dose immunization at 62 personal care homes, concluding the first round of the campaign to immunize long term care residents.
• For the latest information on current public health orders, restrictions, essential items and other guidance, visit the provincial government's website.
THE LATEST ELSEWHERE
• Deputy Prime Minister Chrystia Freeland says the federal government is looking seriously at tougher travel measures to fight the COVID-19 pandemic, including mandatory hotel quarantines for air travellers returning from non-essential trips abroad. Freeland's remarks build on Prime Minister Justin Trudeau's publicly expressed openness earlier this month to tighter restrictions, sparking questions about how a stricter isolation regime would work. Successful pandemic repellers from South Korea to Australia require 14-day hotel quarantines for passengers arriving from abroad. In New Zealand, which had 64 active COVID-19 cases as of Monday, passengers head straight to a hotel if they have no symptoms or a "quarantine facility" if they do. In South Korea, most non-residents must self-isolate for two weeks at a government-designated facility at their own expense and download a tracking app to ensure compliance.
• A third-party report examining how the British Columbia government responded to COVID-19 in long-term care homes during the first wave of the pandemic reveals confusion over policies and infection prevention. The report, by Ernst & Young, says specific policy orders from the provincial health officer were interpreted differently by health authorities and there were gaps in infection prevention and control as well as emergency preparedness. It also highlighted a lack of consistent provincial policy on how health authorities and facility operators handled residents who tested positive for COVID-19.
• Groups of youths confronted police in Dutch towns and cities Monday night, defying the country's coronavirus curfew and throwing fireworks. Police in the port city of Rotterdam used a water cannon and tear gas in an attempt to disperse a crowd of rioters who also looted shops. Police and local media reported trouble in the capital, Amsterdam, where at least eight people were arrested, Haarlem, where vandals set a large fire in a street, The Hague and other towns before and after the 9 p.m. to 4:30 a.m. curfew began. It was the second night of unrest in towns and cities across the Netherlands that initially grew out of calls to protest against the country's tough lockdown, but degenerated into vandalism by crowds whipped up by messages swirling on social media.
• A federal appeals court on Monday struck down California coronavirus rules limiting indoor church attendance to specific numbers but allowed the state to continue to ban indoor worship during times of widespread infection. In a brief order, a three-judge panel of the U.S. 9th Circuit Court of Appeals threw out rules that limited indoor attendance to 100 and to 200 people when a county has been placed in the second and third tiers for coronavirus risk. California's blueprint for reopening has prevented indoor worship in counties where the coronavirus was widespread but limited attendance to specific numbers in counties with fewer infections. The case was brought by Pasadena-based Harvest Rock Church, which asked the appeals court to overturn a district judge's ruling in December in favor of the state. The 9th Circuit was bound by a November U.S. Supreme Court decision that struck down rules limiting indoor attendance at places of worship in New York to a specific number, without taking into account the size of the building.
• New York will lift some COVID-19 restrictions this week as a post-holiday spike in cases begins to wane — but the Big Apple's ban on indoor dining will remain in place, Gov. Andrew Cuomo said Monday. The governor, visiting the Roswell Park Cancer Institute in Buffalo, announced that New York will start making adjustments to restrictions such as allowing elective surgeries in upstate Erie County as health experts project the state's infection rate will continue to decline. Earlier in the day, the New York State Restaurant Association called on Cuomo to loosen restrictions on restaurants as neighboring states such as Massachusetts recently eliminated a curfew and eateries in Philadelphia reopened for indoor dining last weekend. While pubs and restaurants in New York City are completely barred from serving customers inside, upstate spots are operating at 50 per cent seating capacity and must shut by 10 p.m.
QUOTE, UNQUOTE
"I want to be clear: we're using every single vaccine we can to protect our most vulnerable. But delivery delays are forcing us to be careful and cautious as we plan, to ensure we're able to offer second doses."
— Ontario Premier Doug Ford
LOCAL NEWS
NATIONAL NEWS
INTERNATIONAL NEWS
COVID-19 BASICS