THE LATEST NUMBERS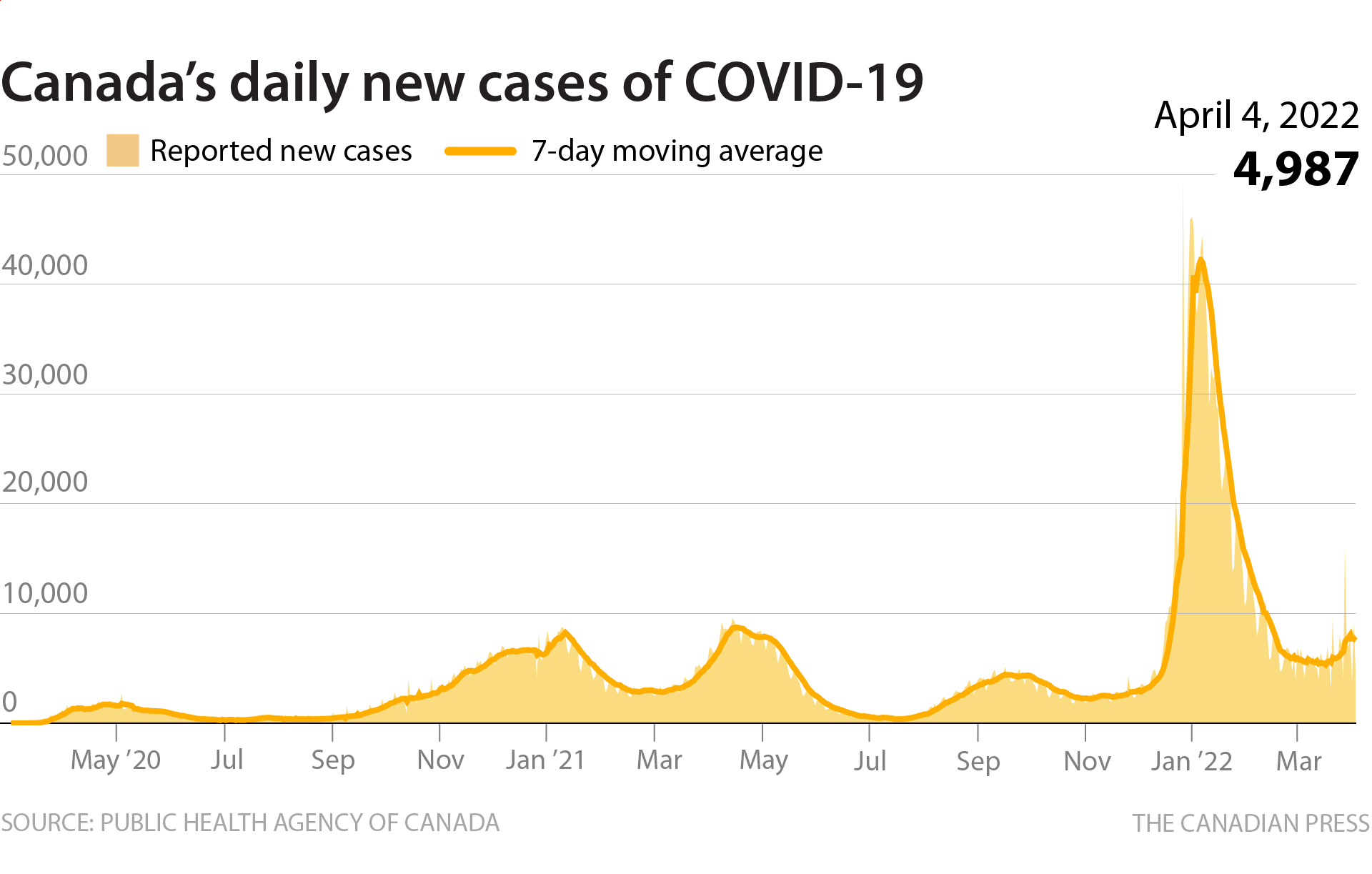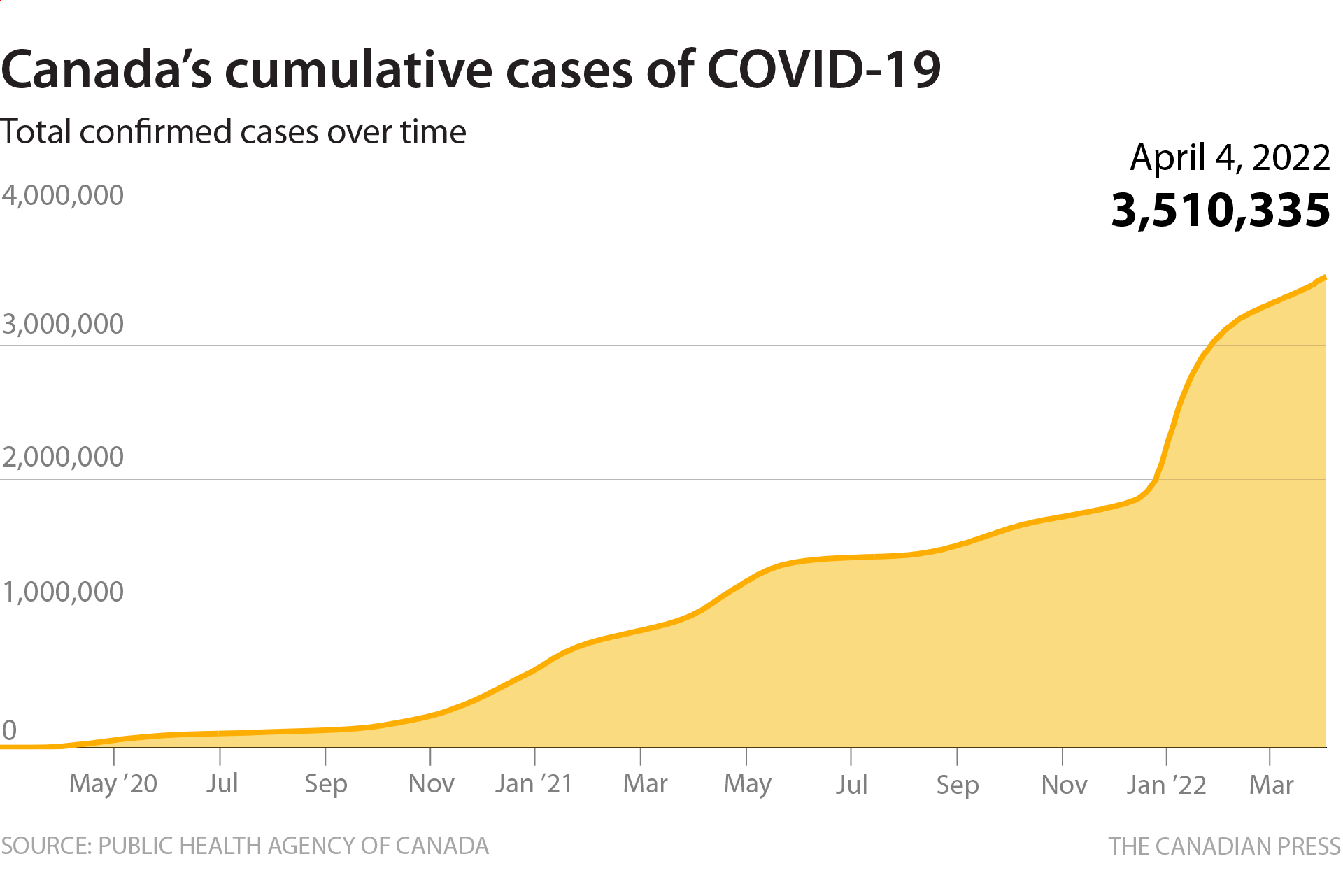 -->
To see a larger selection of charts showing the state of COVID-19 provincially and nationally, visit COVID-19 by the numbers.
THE LATEST IN MANITOBA
● With no new confirmed omicron cases in the province, the total remains at five. Manitoba recorded 198 new COVID-19 cases Friday — 100 unvaccinated, 16 partially and 82 fully vaccinated — and four additional deaths. There were 142 hospitalized COVID-19 patients, 35 of whom were receiving intensive care as of Friday morning, according to provincial data. Of the new cases reported, 115 are in the Winnipeg health region, with 76 in Prairie Mountain Health, 128 in Southern Health, 43 in the Northern health region, and 39 in Interlake-Eastern. The provincewide test positivity rate is 5.7 per cent. Public-health officials have said they expect to keep seeing increases in Manitoba's daily case counts over the next few weeks.
● Third-dose eligibility is being expanded in Manitoba to try to prevent a holiday spike in severe illness. Residents of First Nations communities and Manitobans over 60 can now get their third doses if their second dose was administered on or before July 10. Previously, the recommendation was to wait six months between second and third doses, but Manitoba's vaccine task force is now hoping to protect more people with a booster before holiday gatherings take place.
Vaccine eligibility:
● A pediatric Pfizer vaccine has been approved for children aged five to 11. Parents and caregivers can make first-dose appointments for eligible children online at wfp.to/eligibility or by calling 1-844-626-8222. Children must be five years old at the time the appointment is booked. All Manitobans born on or before Dec. 31, 2009, may schedule first-dose vaccine appointments. There must be a minimum of 28 days between first and second shots. Third dose shots are also now available to eligible Manitobans.
---
For the latest information on current public health orders, restrictions and other guidance, visit the provincial government's website.
All Manitobans aged five and up are eligible to schedule a first-dose vaccine appointment. Anyone who has received a first dose of any vaccine can now book their second-dose appointment. There must be a minimum of 28 days between receiving the first and second shots. Most adults are now eligible for a booster shot. For the latest information on vaccination, visit the provincial government's website.
Manitobans who have received all required doses of a vaccine at least 14 days ago can request an immunization card to prove complete vaccination. To request a digital or physical card, visit the provincial government's website.
THE LATEST ELSEWHERE
● New York Gov. Kathy Hochul announced that masks will once again be required in all indoor public places unless the businesses or venues implement a vaccine requirement. Hochul said the decision to reinstitute a mask mandate was based on a rising number of cases and hospitalizations, which has been especially pronounced in parts of upstate New York. New York enacted a mask mandate at the beginning of the pandemic in April 2020 that ended in June 2021 for vaccinated individuals. The new mask mandate applies to both patrons and staff. New York joins several states with similar indoor mask mandates, including Washington, Oregon, Illinois, New Mexico, Nevada and Hawaii.
● As Quebec reported more than 2,000 new COVID-19 infections for the first time in nearly 11 months, public health officials in Montreal said 14 cases of the omicron variant have now been detected in the city — only five of which are associated with travel outside the country. They encouraging people who visited a gym in the West Island suburb of Kirkland and a community centre in the Lachine borough to get tested for COVID-19, as they may have been exposed to the Omicron variant. Quebec reported 2,013 new cases overall and six deaths.
QUOTE, UNQUOTE
"It is incredible to me that the government is consenting to go ahead with these disruptive changes when they've been a complete and utter disaster up to this point. It's not just the pandemic that broke our health-care system, these so-called transformations broke our health-care system."
— Manitoba Liberal Leader Dougald Lamont on a letter confirming the province push ahead with a Winnipeg health region overhaul despite a growing backlog of more than 150,000 surgeries and procedures