We are nearing the end of the school year just as parents and teachers are nearing the end of their rope.
Case counts in schools are rising. Schools are running out of substitute teachers to cover for staff self-isolating. More and more schools are being forced to shift to remote learning.
If only there was a better way…
The U.S. Food and Drug Administration might just open the door to a better way, and one that could be here in Canada before the end of the school year.
The Pfizer-BioNTech vaccine is apparently just days away from being authorized for those aged 12-15 after trial results among adolescents showed the dose was as effective as it is with adults.
And where the FDA leads, Health Canada usually follows, meaning there could finally be a vaccine approved for those in junior and senior high school.
I'm not going to suggest approval of Pfizer's vaccine for use in adolescents is a game changer, but we will never get to whatever level of herd immunity we need if kids are not part of the immunization equation.
So what might Manitoba do if Health Canada clears the way for Pfizer in the next few weeks?
In theory, the ramping up of supply of Pfizer in Canada means there would be enough doses available for kids to start getting in line. In theory, an expansion of vaccine eligibility to school-age kids would come around the time Manitoba hits its target of 70 per cent of eligible adults getting their first dose. In theory, Manitoba schools could become their own super sites before the last day of classes, ensuring kids head off for summer vacation with a dose of protection that will deliver benefits long before the start of classes in the fall. That's the approach American schools will take when students can roll up their sleeves for Pfizer.
The question for Manitoba's vaccination planners is whether they will pivot fast enough to take advantage of this opportunity. I'm thinking that relying on North Dakota to vaccinate our students as well as our teachers may be a field trip too far.
— Paul Samyn, Winnipeg Free Press editor
---
THE LATEST NUMBERS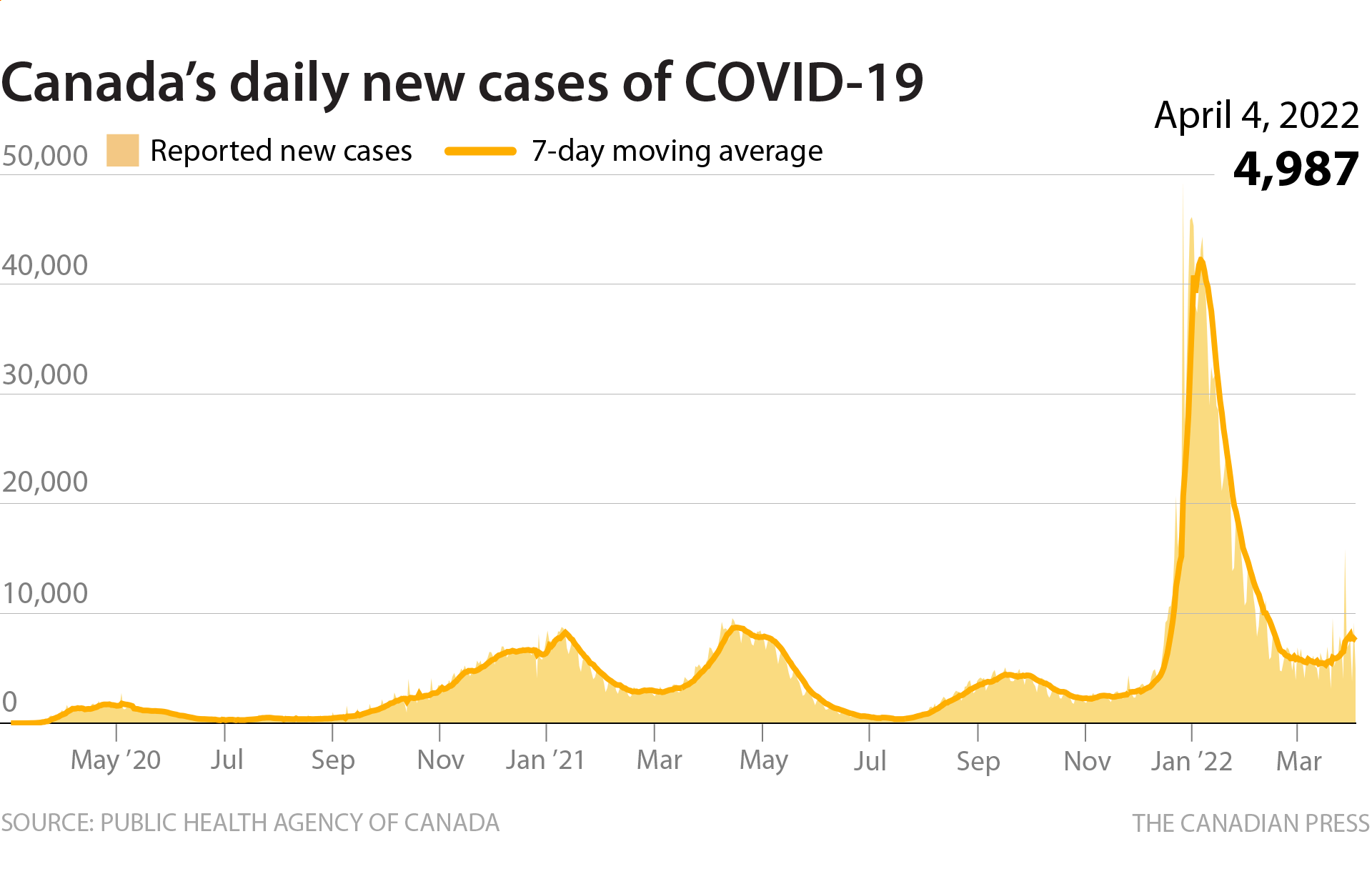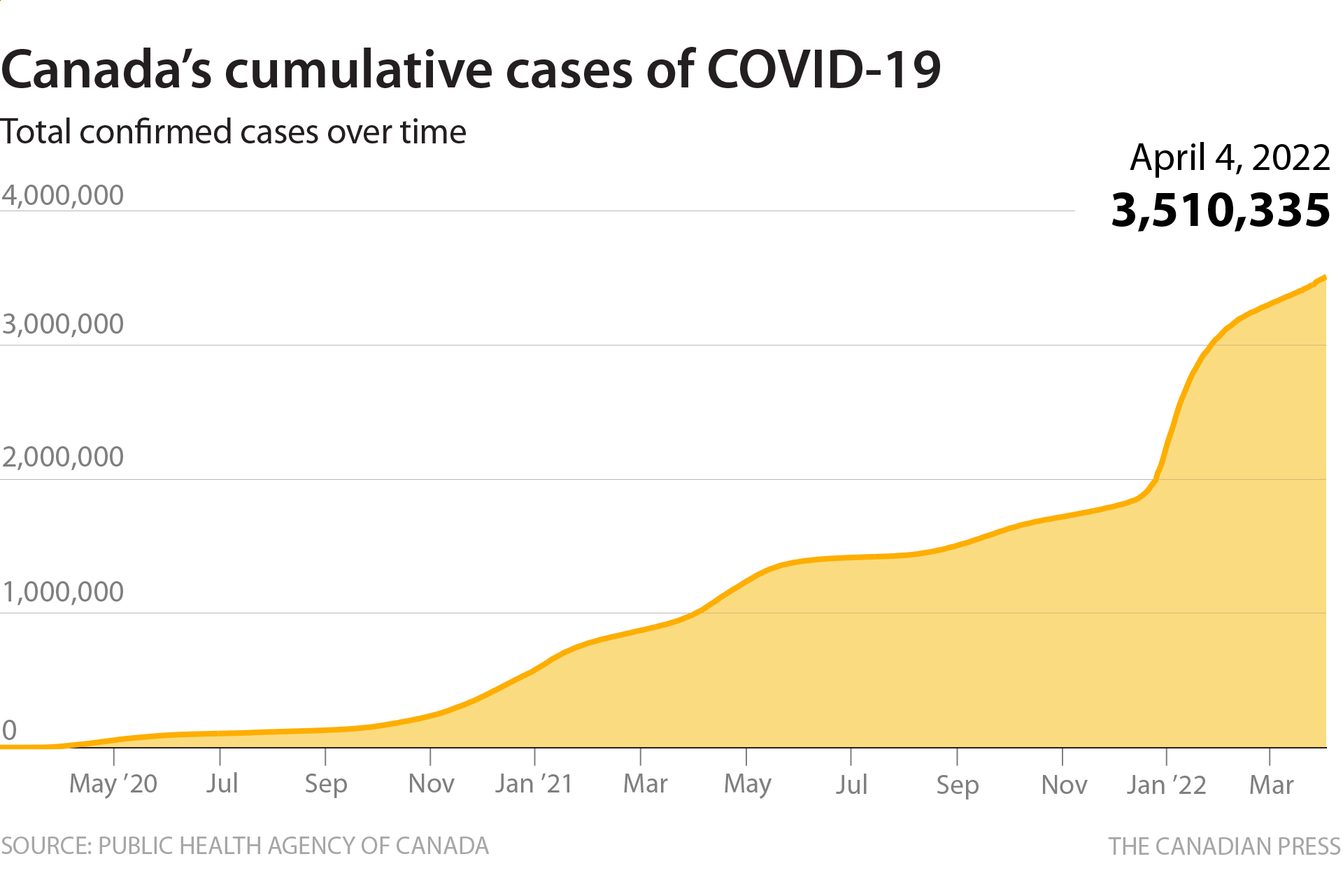 Note: Manitoba and Canada figures may not match due to differences in data sources.
THE LATEST IN MANITOBA
Provincial health officials announced 251 new cases of COVID-19 and one more death Monday. There are 2,593 active cases in Manitoba, with 178 people in hospital, 45 of them in intensive care. The test positivity rate is 8 per cent in Manitoba and 8.7 per cent in Winnipeg. Of the new cases announced Monday, 184 were found in the Winnipeg health region, followed by 20 in Interlake–Eastern, 18 in Southern Health, 15 in Northern Health and 14 in Prairie Mountain. Monday's death was identified as a man in his 50s from the Winnipeg health region, linked to the B.1.1.7 variant.
Vaccine eligibility
Vaccine eligibility was expanded on Monday to include all adult First Nations people. Eligibility at supersites and pop-up clinics remains 50 years old for the general population. Appointments can be booked by calling 1-844-626-8222 between 6 a.m. and 8 p.m. or by going to the Province of Manitoba website. General eligibility for the AstraZeneca/Covishield vaccine, offered at participating medical clinics and pharmacies, includes anyone 40 years old or over as well as Manitobans age 30 to 39 with specific health conditions. Community-based vaccine eligibility is also available to all adults in provincial hot spots and eligible workers in those regions. More information on booking vaccinations and current eligibility can be found at wfp.to/eligibility
---
For the latest information on current public health orders, restrictions, essential items and other guidance, visit the provincial government's website.
For up-to-date information about which Manitobans are eligible for vaccination, click here. Only individuals who meet the criteria on that page can make an appointment; provincial officials ask that you do not call if you are not yet eligible to avoid tying up phone lines.
THE LATEST ELSEWHERE
• The trial of an Edmonton-area church pastor accused of not following public-health orders began Monday. James Coates of GraceLife Church faces one charge of violating the Public Health Act. Alberta Health Services inspector Janine Hanrahan testified she observed multiple risky behaviours at the church. The trial in Edmonton provincial court is expected to last three to four days.
• Philippine President Rodrigo Duterte was injected with a COVID-19 vaccine from China on Monday, officials said. The Sinopharm vaccine used on the 76-year-old leader has not been authorized for wide emergency use in the country. Presidential spokesman Harry Roque said Duterte got his first dose of the Sinopharm vaccine using a "compassionate use" permit issued by Manila's Food and Drug Administration. Duterte and his administration have come under criticisms for a vaccination campaign that has faced delays, supply problems and public skepticism. More than 1.5 million Filipinos have been injected so far with their first dose of Sinovac and AstraZeneca vaccine, a tiny fraction of the 70 million Filipinos the government aims to vaccinate to curb coronavirus outbreaks.
• India recorded 368,147 new coronavirus cases on Monday, including 3,417 deaths, as catastrophic surge ripples through the country. Prime Minister Narendra Modi's government has been severely criticized over the handling of the surge, which has pushed India's already fragile and underfunded health system to the brink. India has confirmed 19.9 million cases of infection since the start of the pandemic, behind only the U.S., which counts more than 32.4 million. More than 218,000 people in India have died from COVID-19, according to the health ministry. Both figures are thought to be vast undercounts.
QUOTE, UNQUOTE
"The viral-vector vaccines are very effective vaccines, but there is a safety signal, a safety risk."
— National Advisory Committee on Immunization ACI vice-chair Dr. Shelley Deeks discusses the committee's recommendation made on Monday, that Johnson & Johnson vaccine should be limited to people over the age of 30, similar to the committee's advice issued on Oxford-AstraZeneca vaccine last month and comes as both are suspected of causing a new and exceedingly rare blood-clotting syndrome.
LOCAL NEWS
NATIONAL NEWS
INTERNATIONAL NEWS
COVID-19 BASICS