The Winnipeg Free Press is tracking the status of COVID-19 in Manitoba, as reported by provincial health authorities.
Note: The number of daily and active cases in the charts below are based on the number of positive PCR tests reported by Manitoba Health. Unless they meet certain requirements, most Manitobans are now being directed to do rapid antigen testing rather than PCR tests, and rapid test results are not included in these numbers. As a result, the active and daily case numbers below are estimated to be much lower than actual cases in the community.
---
---
---
---
---
---
Proportion of positive tests
The percentage of PCR tests that are positive -- referred to as the positivity rate or test positive proportion by the province -- shows the infection rate among those tested for the virus. This is another indicator for the extent of infections within Manitoba.
A higher positivity rate suggests that the virus is more widespread in the population.
However, in January 2022, the provincial government changed eligibility for PCR tests, so not all symptomatic individuals qualify for one. Many individuals are given rapid tests, and return for PCR testing only if their rapid test is positive and they meet certain qualifications.
As a result, test positivity on this chart does not necessarily represent the spread of the virus in the community, but rather test positivity among a subset of the population who qualified for PCR testing.
---
COVID-19 vaccinations
---
---
---
Cases across Manitoba
---
Case rates in Manitoba
Another important statistic is per capita value, which helps compare a value among groups of different sizes.
Generally speaking, more populous areas will have more tests, positive cases and deaths simply because there are more people. To effectively compare areas with different populations, we determine how many tests, cases and deaths there are for each person in the area. "Per capita" means "per person."
Per-capita data is usually reported "per 100,000" to avoid using tiny decimal values.
---
COVID-19 across Canada
Charts provided by The Canadian Press update weekly.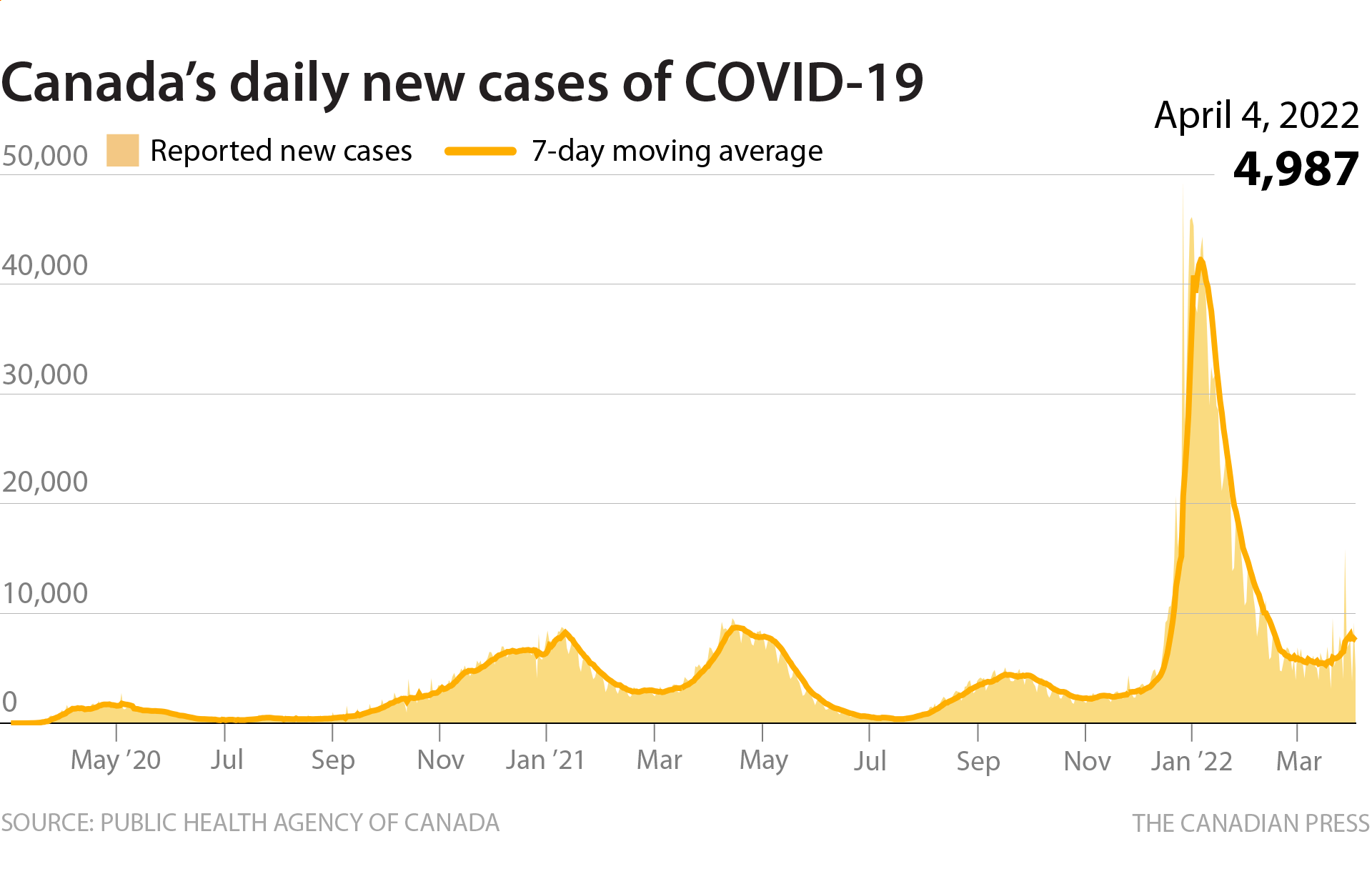 ---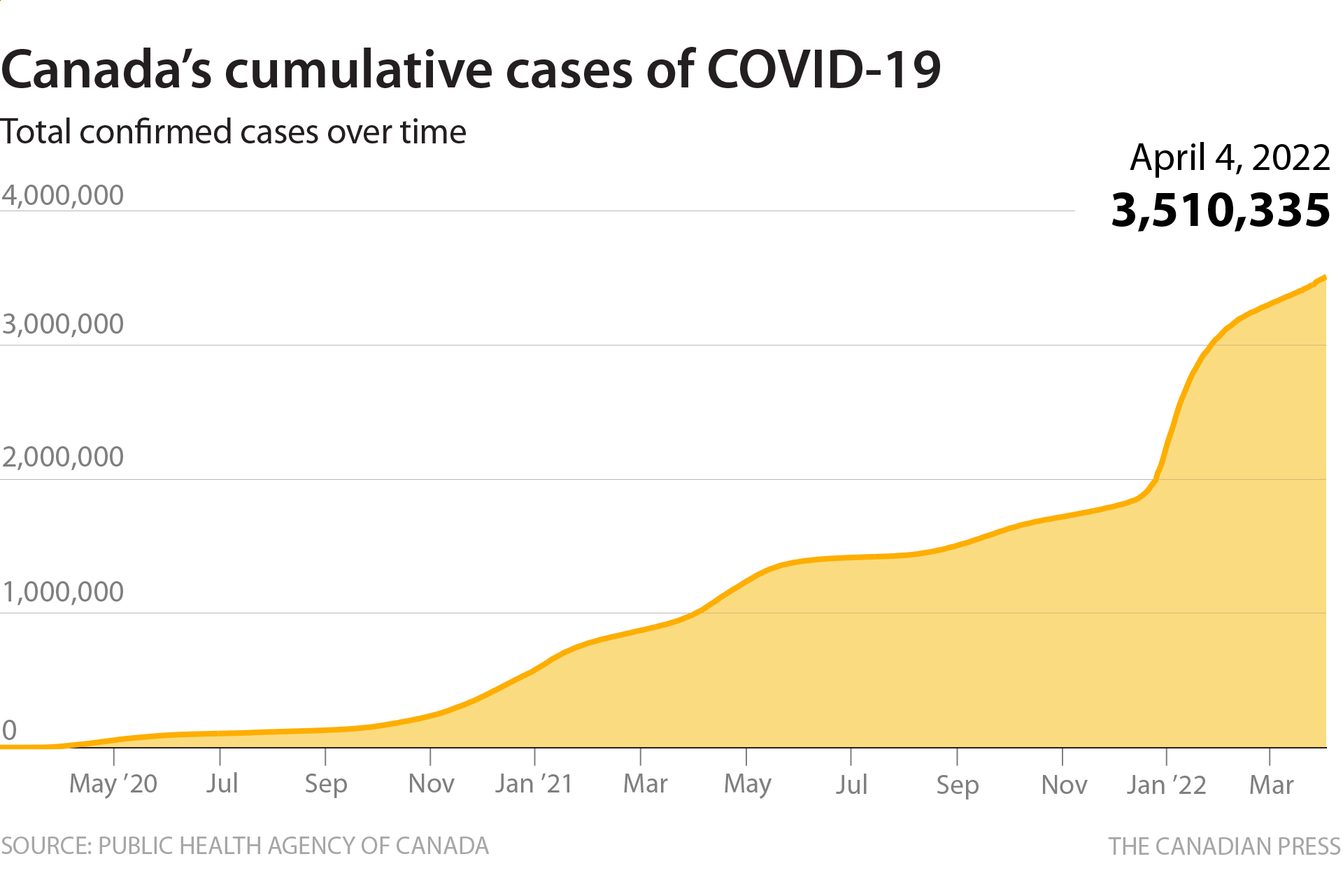 ---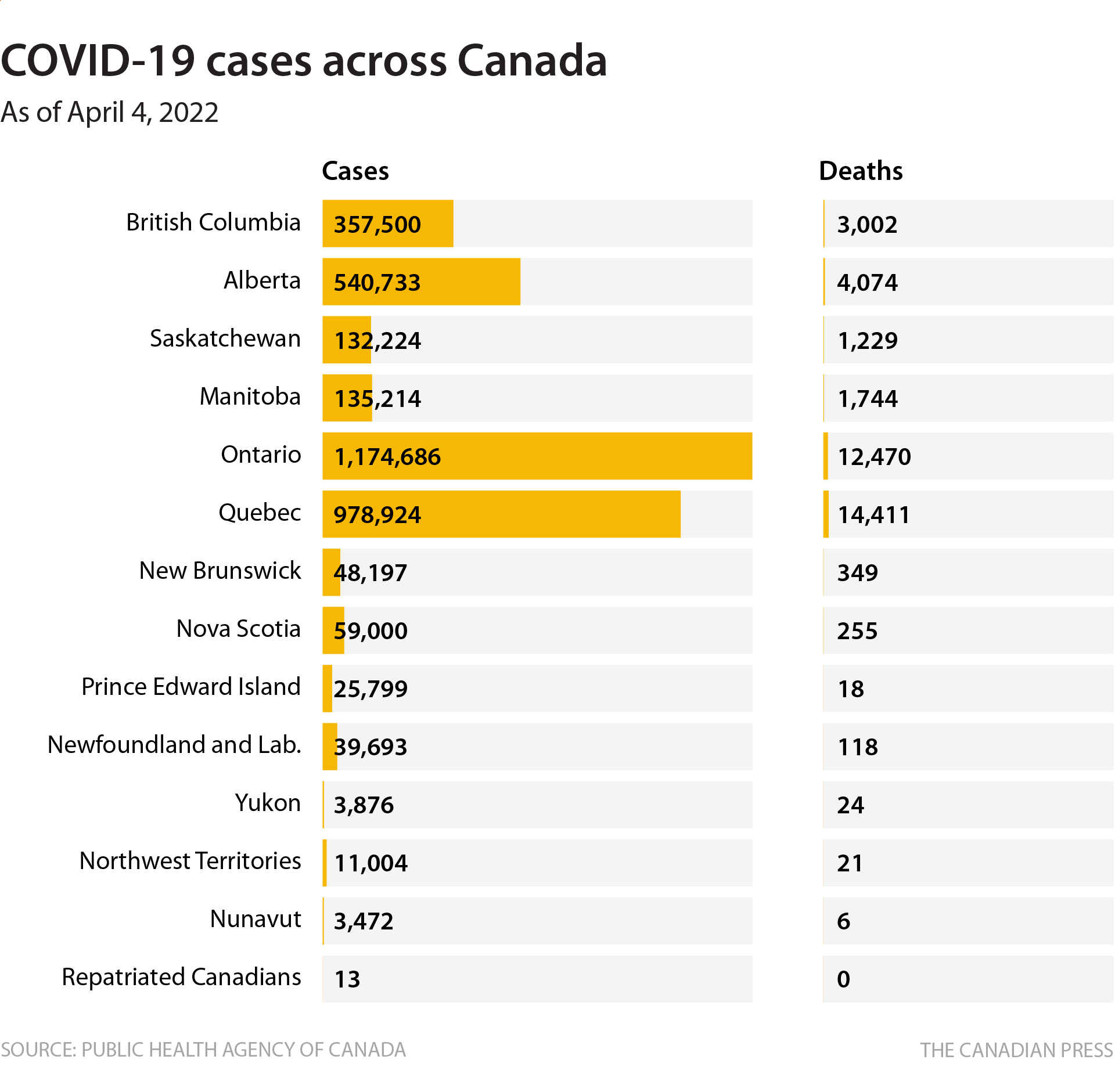 ---
---
---
---